Scent, tactility and the horny.
5th December 2013
Scents. They are such a huuuuuuuuge thing for me. I can't be with someone who smells wrong. Or feels wrong. I'm such a tactile person, I touch. A lot. I touch up clothes before deciding if I will try them on, if they feel wrong they aren't going on my body. I have the same reactions to humans. If they smell and feel wrong, I can't do it!!
Actually let's go one step further and say that I can't even talk to someone who smells wrong. I meet people, if they smell funky I have to hold my breath until I say hi how are you and quietly move away at a rapid pace.
Certain people I walk past in the street and have this reaction…
Men that smell good are a whole other ball game. You see I've been known to be walking down the street minding my business when a man who smelt divine walks past. And when I say divine I mean, I breath in, hold my breath and feel all the blood start pooling in my panties. Turn on my heel and follow them so that I may sniff their awesomeness for a bit before doing another turn to carry on my way. Stalker? Yes. I'm a total scent stalker. I'm little and will follow you for a block so that I can bask in the sexual joy that your scent brings me. Oh I'd make such a good dirty old man!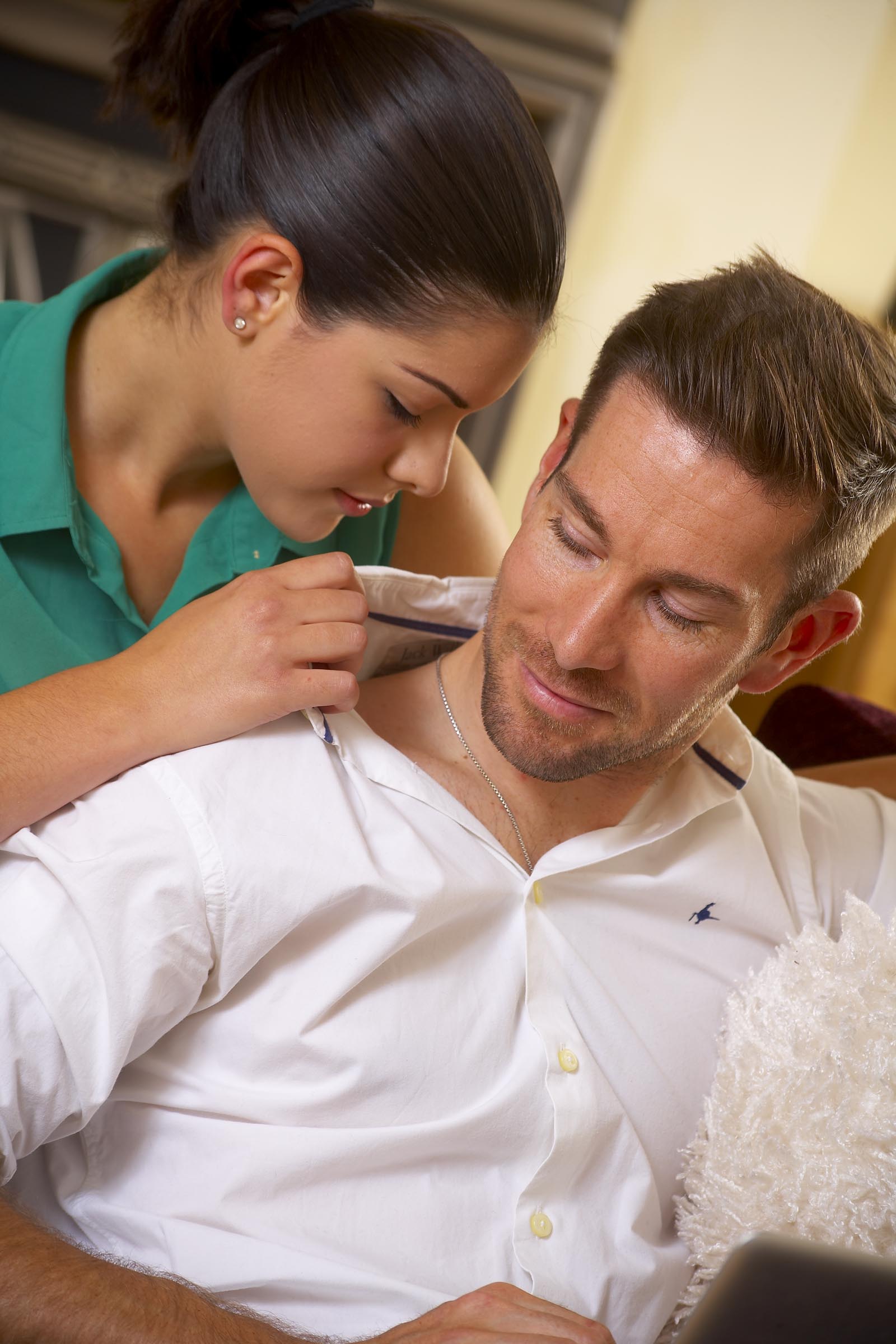 I couldn't find a picture that adequately describes the joy that a good smelling person brings upon me. I did however look up wiki (because it's obviously the best place for any reference material right?) and here's what they said about scent:
Through scent, humans can subconsciously tell if a potential mate will pass on favourable traits to their offspring. Research on human mating has found that the effect of scent on males and on females differs.[8] Part of this difference is caused by the different motives each gender holds for mating.
Well I'm not quite sure about this mating thing, I'm happy to practice mating however! Which explains why some good smelling men and women literally make me drool and loose a bit of sanity.
I once went to this bush doof, don't laugh. There were heaps and heaps of people everywhere off their face by day 2. And pretty dirty too. Just to clarify, I don't mind getting dirty, but there's dirty and then there's covered in dirt dirty. So anyway, there I was minding my business dancing on my picnic blanket because the ground was.. well dirty and I had lost my shoes somewhere in the last few hours between the last line and a few pills. When something walks past me and I have to stop the dancing because it smelt so good that I might have gone a bit weak at the knees and hyperventilated a bit before whimpering, turning around and asking said person to come back.
We might have danced a bit on that picnic blanket before somehow I ended up straddling him, snogging him and pretty much having sex with our clothes on because we were both possibly too high to take anything off. I spent the rest of the night attached to this man who smelt like all my orgasms had come at once. I wanted to devour him. I tried really hard to actually. I might have ended up having a relationship with him for a little while. Someone that smells that good was like a drug to me. We fucked. A lot. He was good at the fucking. Unfortunately that's about all we had in common however so it fizzled quick.
But smells. Ohhhh smells. How they get me into all kinds of trouble. I might have spent an evening snogging an elf in Vegas, again, this was not of my own doing. She smelt so good that I couldn't … in all good conscience, keep my hands or my mouth to myself.
Is it just me that has this primal reaction to good smelling people? Do some scents send you rabidly horny to the point that you throw yourself at the good smelling person and hope they catch you so that you can rub your face in their neck and nibble all the while apologising for not being able to keep off them and you aren't sure if anyone's said anything to them before…. but FUCK YOU SMELL GOOD!
Although I am quite aware that this might just be another me thing.
You May Also Like
10th December 2014