Taking the puppy for a walk
31st July 2014
You  know those days… Where you're dying to go for a walk with your boyfriend?
So you slap a hood on him, stick a butt plug up his ass as you tie his ankles to his thighs and put the leash on as you lead him into the sunshine naked. Only in West Virginia right? Right. I hope they don't charge them with anything and just enjoy it for what it is.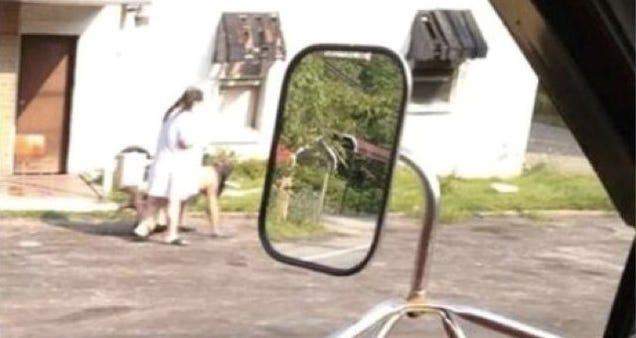 I died laughing. No really. I'd have cheered her on.
Why do I only get to see random people walking ponies at midnight instead of a human puppy at midday? Such a warm day for it too. Good on her.
I'm not MIA – just have a shit load of chemistry to studying to catch up on so have been a bit quiet.
I figured this might keep the masses entertained until I have a spare moment to write something new.
You May Also Like
6th June 2014
23rd November 2014
19th September 2014