No, I am not your object.
21st August 2014
This post is brought to you my ranty mcrant pants. And the fact that men would rather treat me as a piece of meat than having a normal conversation.
More and more I'm starting to get annoyed with OKC.
It's pretty easy to tell you why too. Because the men that message me seem to think that they are doing me a huge favour by telling me how awesome my tits are.
Or how beautiful my smile, if only it was giving them a blow job.
…
What the ever-loving fuck people?
Is this just me?
Am I meant to fall over myself in adoration to these men, these men who think that just because they have a penis and I have a vagina that all I want is their backhanded compliments?
Like I need them to validate my own desires, my self, my sexuality. I do not exist for you to look at, to validate me. To own me.
To them I say fuck you.
FUCK YOU.
Fuck you for making me feel like I'm some cheap novelty toy to be gawked at.
Fuck you for then thinking that turning around and calling me a fat ugly slut is something that you believe is going to shame me into letting you have your way. Do you think that I base my self worth on anything negative you could say to me? I laugh at your attempts to cut me down because I didn't throw myself at your feet and glorify in your appraisals of my appendages. Because that's all I am after all, a sum of parts, no?
Fuck you for believing that throwing a compliment at me, like someone throws meat at a crocodile, is somehow meant to make me pliant to your wants and desires.
Fuck you for even believing that after I thwart your objectification you then realise you might need to appeal to my intellect and start behaving and interacting like a human you apologise and think, in that miniscule sexist brain of yours, that I would still be interested.
And fuck you, because if your mother's knew how you were talking to women they'd disown you.
Just fuck you.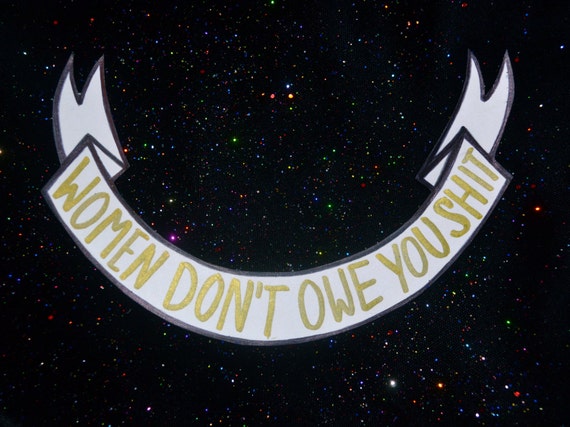 And for anyone else, this is an awesome video on sexual awareness and objectification.
You May Also Like
2nd November 2014
13th January 2015
19th September 2014