Spam + Uggs = me apparently. The equation sucks.
22nd September 2014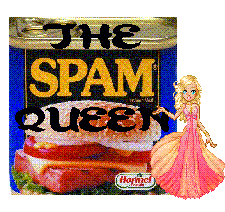 I don't know what changed since last week to this week, but apparently the Ugg boot people love my blog so much they keep sending messages. And facebook. And the uggs.
40 comments overnight.
What the ever-loving fuck?
I mean, don't get me wrong, I love my ugg boots (inside only in Australia) and I totally immersed myself in bogan behaviour whilst I was over in America for the visit from the Arctic early this year (and wore them outside).
I have always owned ugg boots, even when I was a wee lass.
That's beside the point though. In America people wear them outside. Like outside where strangers can see you.
That's just, well, unheard of. Why not just wear your pajamas outside too? Oh wait, they do.
Is this my snobbery coming through? I was taught not to wear my bedclothes out…
Granted my 2am Target run in my ugg boots and pj's doesn't count, I was having a Buffy marathon and my DVD player broke. It was urgent I replace it and who in their right mind would be shopping at 2am?! I was guaranteed that no one would see me.. except when I went to check out and realised the girl behind the counter was someone who was in my geology subjects from university. Oh the fail.
Although to be fair I do have this one friend who has thigh high lace up ugg boots. But he is also gay and carries it off so well that he just looks fabulous. I fear I'd just look like a frump.
Getting back on point though, ugg boots outside is a huge no no. I turn my nose at people wearing their undergarments out during daylight hours, I do the same for ugg boot wear.
The beauty being that while I was in Pittsburgh in February and the temperatures dropped below 0 quite often, my ugg boots got the workout of their life. Not outside.
It wasn't until I went off to visit my ex in West Virginia that I broke my rule of never wearing my uggs outside. Because I figured the hillbillies wouldn't get why they shouldn't be worn out and I was in good company. I buried that snooty bitch and often wore them to the shops to get bits and bobs. Except if I was walking up the road to go to petrol station to buy something. Then I'd wear proper shoes.
So why then are the Ugg people spamming me? Don't they realise that I am probably not the best person to be spamming. These things keep my toes warm at home and home only.
Except if I'm taking the rubbish out. But that's just outside the door. And not into the general population.
No, wearing ugg boots out into the general public is akin to me wearing white tights with a black g-string on underneath and then wondering why people are giggling at me. Just.Not.Going.To.Happen.
So if you are one of those people who wear ugg boots outside, why? Is it because it's comfy? That you think they aren't just slippers? They are slippers, by the way. They just are.
Given that we live in a very hot country, ugg boots usually are only worn about a few months of the year in winter here. Wearing them in summer effectively would cause all kinds of disgusting foot conditions. I would imagine. Actually scratch that, I don't want to imagine.
And why am I getting spammed about it incessantly all of a sudden?
Ps. I hate Mondays.
You May Also Like
30th April 2014
19th September 2014